Package Included:
1*Sunglasses
1*Glassed Case
1* Brand Card
1*Cloth
UV400 And Polarization Test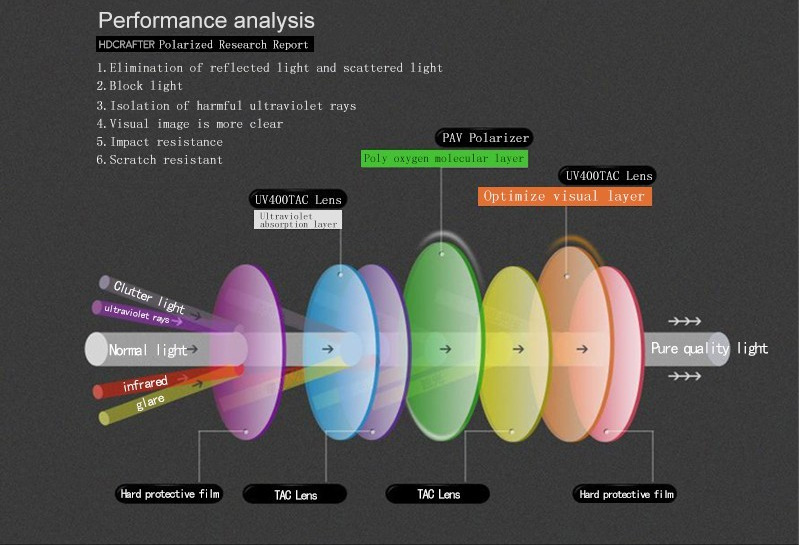 As a style specially designed for discerning gentlemen that have exquisite tastes and expect a high standard of living in modern society,it aims to highlight a man's charm through details integrating into the design.
HIGH QUALITY FRAME – Made with only the highest quality materials, these sunglasses were constructed using special design techniques in order to ensure durability and avoid breakage while engaging in sports and recreational activity.
LIFETIME BREAKAGE WARRANTY ON FRAME & LENS – Frames and lens are unbreakable for no risk purchasing. In case any broken problem happens, contact the seller of HDCRAFTER without hesitation to solve the problem until satisfaction. HDCRAFTER provides lifetime after sale service for all HDCRAFTER products.
How should I care for my sunglasses?

To avoid damage, never clean your sunglasses with paper towels or clothing, which can grind dust and fibers into lenses and leave scratches. Also avoid using household detergents or soaps. While a few mild soaps don't harm lenses, today's extra strength soaps are powerful enough to slowly disintegrate lens coatings.